A few weeks ago, the company moved us to a new office. When we walked into our shiny, new cubicles we found a single sheet of paper laid out on top of our recently installed, empty desks describing something called The 6S Discipline.
It was a concise list of 6 bullet points that summarized a process to keep our work stations clean and organized. I later found out that the 6S concept comes from the Lean Manufacturing philosophy, the principles of which can also be applied to an office setting.
Since I have always liked to keep my workplace neatly organized and keep around only the things I need at one particular moment, the 6S concept strongly resonated with me.
If you want to learn more about the 6S philosophy, you can read this comprehensive 6S overview I found searching online. On the other hand, if you just want to grasp the gist of it, here are the 6S principles in short form, just like in the page I found on my desk:
Sort
Sort out necessary and unnecessary items
Keep only items necessary to perform the job
Remove and discard the items not required
Set In Order
Organize the essential materials in the workplace
Find "a place for everything and keep everything in its place"
Shine
Keep the area clean at all times
Standardize
Maintain the Sort, Set In Order, and Shine Steps
Sustain
Maintain the gain
Look for ways to continuously improve your work area
Safety First
Provide an accident-free workplace. Eliminate hazards.
In essence, 6S is about eliminating waste and maximizing value-adding activities, by creating and maintaining an organized, clean, safe and efficient work environment.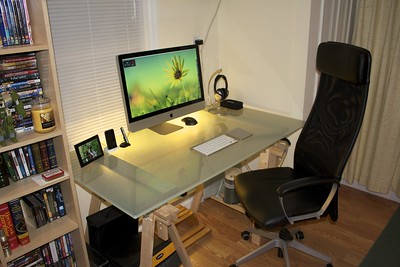 Photo Credits: Jared Schmidt